WALKING trails have been hailed as the key to sustainable tourism in Andalucia.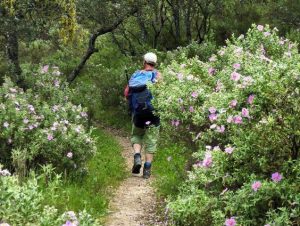 Teresa Rodriguez, General Secretary of Podemos Andalucia, said that the Junta should do more to showcase the region's 10,000km of trails as a green, responsible and profitable way to attract tourists.
She made the remarks as part of her campaign to make the Junta bring in a new law called the 'regulation of walking paths in Andalucia' which would both protect and promote the routes.
"We need to stop this monoculture beach tourism," said Rodriguez, who believes promoting walking routes would bring wealth to a much larger area.
"It is a form that is already exhausted and it is not wise to keep betting on it.
"Some 37% of the surface area of Andalucia is part of a rich network of protected spaces and natural parks but this is really undervalued."