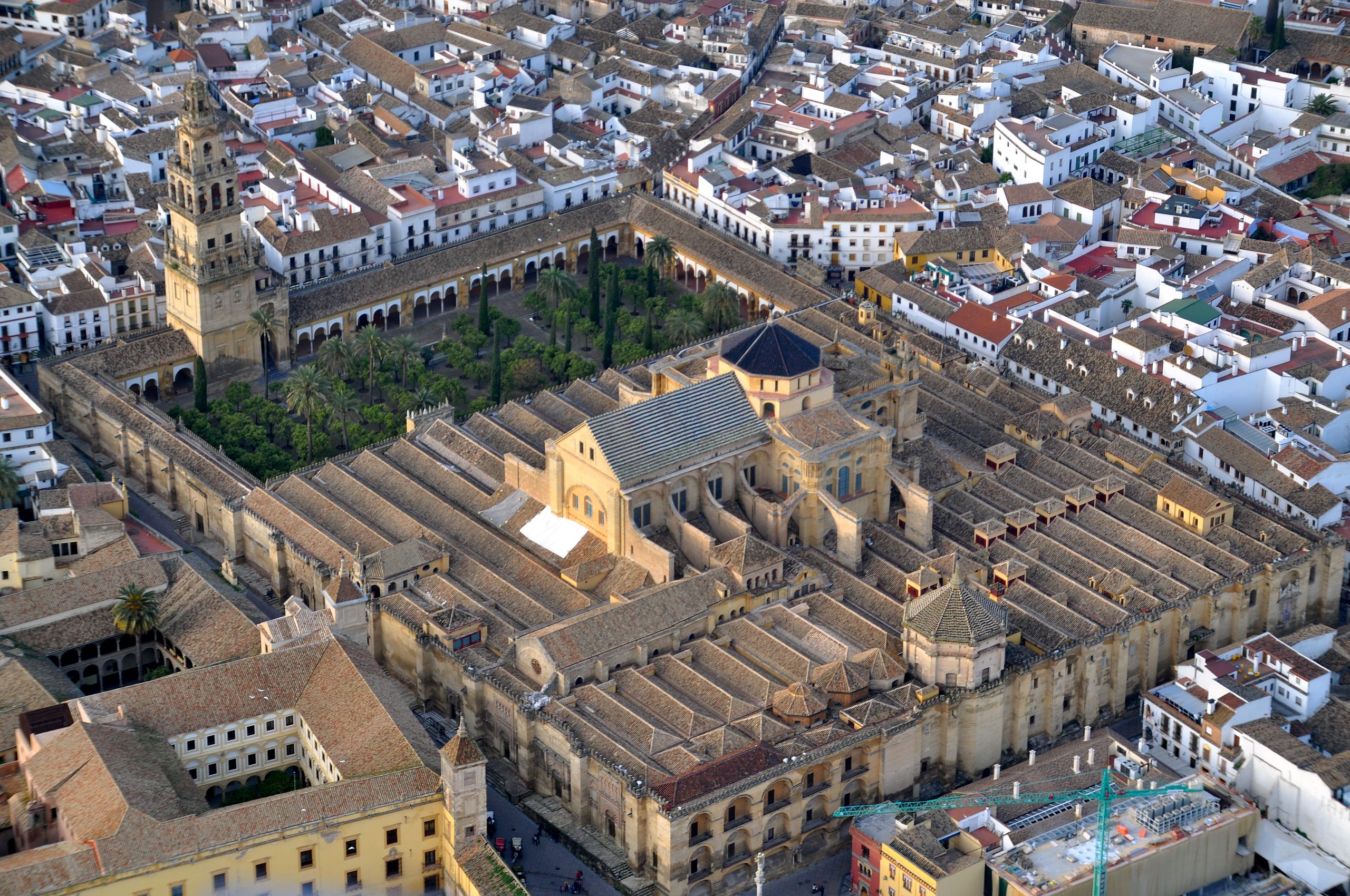 Andalucía is home to some of Spain's must-see cities, including – but certainly not limited to – Seville, Granada, and Cordoba. An attempt to cover the whole region in one go may seem daunting at first, but it is certainly possible if you pack light and are willing to adopt the lifestyle of a true backpacker. Traveling by train on a triangle-shaped route between these three major cities is likely your best bet for seeing the bulk of what the region has to offer. And thanks to youth hostels becoming trendy again, you can typically find clean, reliable places to stay in each destination for under 20 USD a night.
Start your journey in Cordoba, the northernmost of the three cities we've recommended, and travel back in time as you explore a place rich in history from various cultures. A prime example of this uncommon, blended heritage is the Mosque-Cathedral of Cordoba, which, as indicated by its name, is an Islamic mosque-turned-Christian cathedral. As you might imagine, everything from its architecture to its history is unique and fascinating.
Another nearby wonder is the town's Jewish Quarter, where you'll find one of three synagogues left in all of Spain. Although it is no longer home to a significant Jewish population, and has turned into a rather trendy tourist neighborhood, much of the original architecture and street grid remain intact, such that you can still get a feel for how the quarter came to be. One of the highlights here will be taking a stroll through Calleja de las Flores, or "The Street of Flowers" – one of the prettier streets in Europe.
Once you've had your fill of Cordoba and the lovely (and free to enjoy) cultural attractions we've outlined, you can continue on your way. A second stop in Seville is less than an hour-long train ride away.
While in Seville, you will be tempted to indulge your senses in delicious tapas and exciting entertainment – and you should! In the same way that visitors to other countries may spend their weekends on pub crawls, sampling plates from different restaurants on a tapas crawl is a great way to spend an evening in Seville. You'll likely have some of the best food you've ever had while traveling, and all without depleting your wallet too much. When you've eaten more dishes than you can count, you'll be ready to relax with some authentic Spanish entertainment: a flamenco show. Seville is home to several venues dedicated specifically to these performances, which include dancing, singing, and live music. Such a show can help you relax a bit, but also get you ready to hit the bars and clubs in true Spanish fashion – until the sun starts to rise!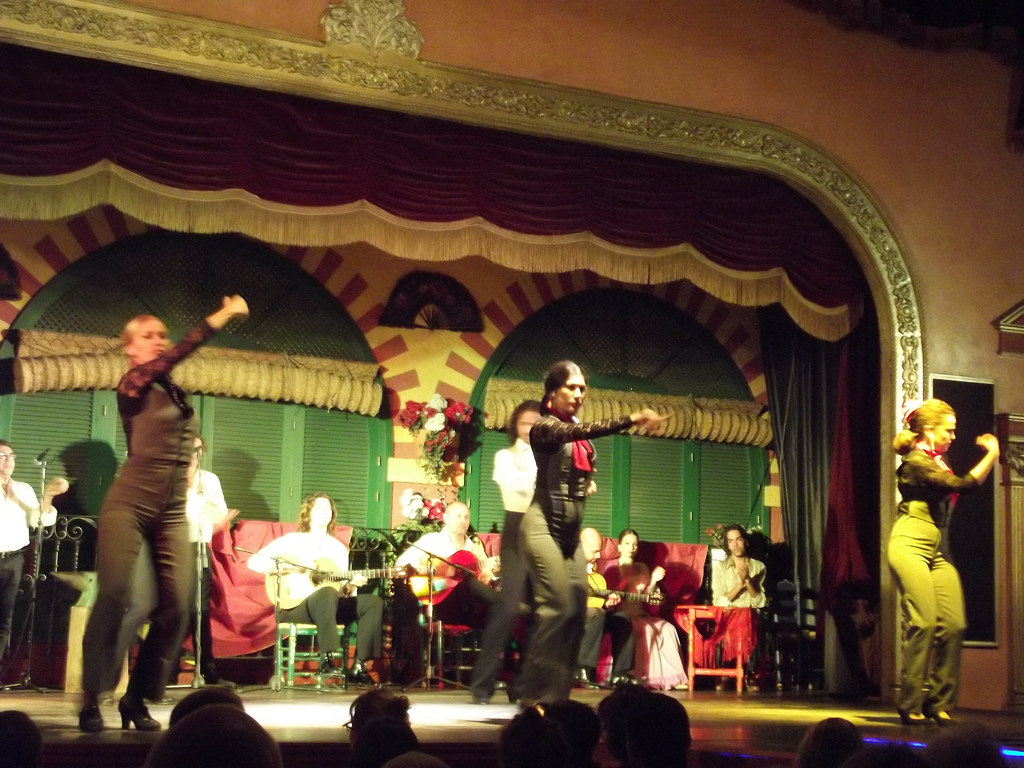 If you're feeling particularly adventurous, be sure to check out Uthopia, a well-known, three-story nightclub with different genres of music playing on each floor. But if you'd like some late-night activity that doesn't necessarily revolve around dancing, you can also check out one of the city's several casinos. Particularly if you're visiting from a country without much of a betting or gaming culture – as is the case for so many American backpackers in Europe – it can be striking how much stronger this culture is in European cities like Seville. Though the U.S. is embracing betting activity in various forms these days, it's still a fledgling business; in Seville, you can enjoy various forms of casual, late-night gambling at the casinos as an alternative to the club scene. Just be sure to stay responsible about it.
After a fun stint in Seville, you'll be ready to move on to the last destination on this three-city tour, and wrap your trip up in a peaceful and relaxing manner.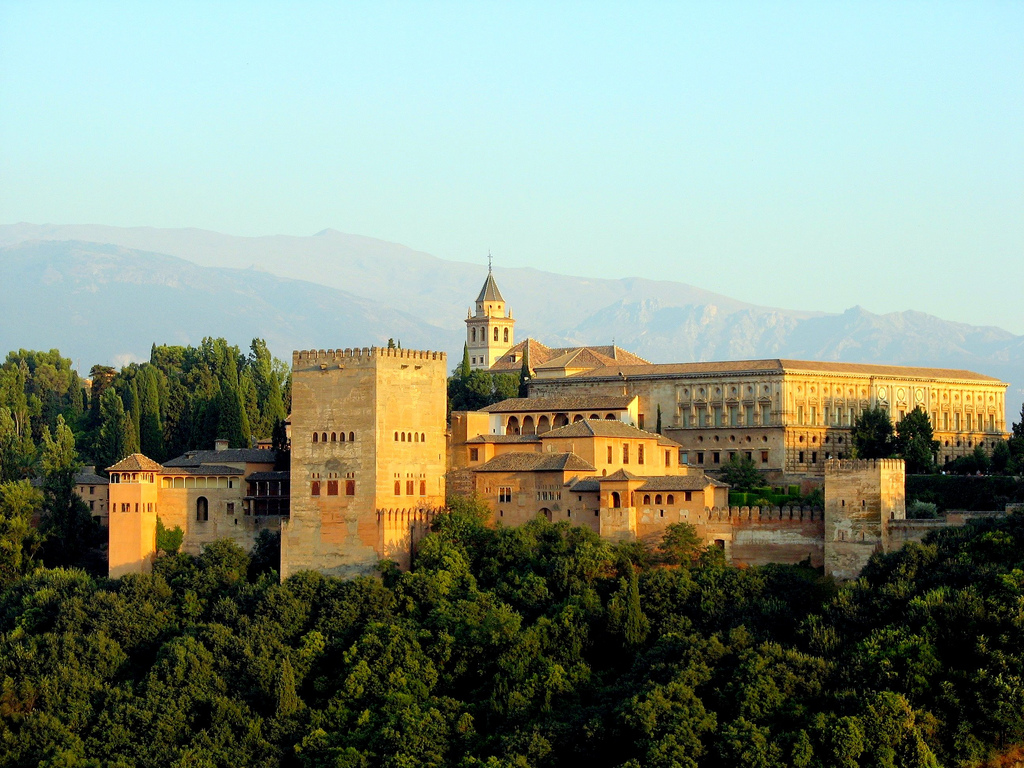 You simply can't leave Andalucía without a stop in Granada, home to the UNESCO World Heritage Site of Alhambra, Generalife, and Albayzin. Alhambra is a breathtaking castle, situated at the base of a snow-capped mountain range and once used as a summer getaway for the region's royalty. Generalife is another stunning palace nearby, and Albayzin is the historic Arab Quarter, where the Moorish population once resettled after Catholic monarchs took control of the region. As is the case with the Cordoba Jewish Quarter, Albayzin's complex history is reflected in the neighborhood's architecture, which includes walls hand-painted by residents of hundreds of years ago.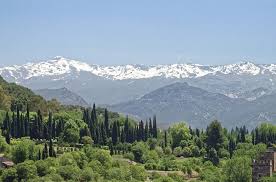 Finally, while this region of Spain is known for its historical sights, you also can't forget to enjoy the natural wonders that exist here. Just a short drive from Granada is Sierra Nevada National Park, home to incredible hiking trails and fascinating flora and fauna that can serve as a sort of bonus cap-off to a three-city backpacking tour. No matter how easy or difficult you'd like your trekking to be, you can find a suitable trail that will let you experience all the park has to offer.
Hopefully with our recommendations you are now ready to start researching hostels and train routes in Andalucía, so as to enjoy a trip somewhat like the one we just outlined. But don't ever hesitate to explore on your own and travel off the beaten path, either! This is an excellent place for it.