PASSENGERS flying on Ryanair will no longer be allowed two small bags on board unless they are willing to pay for it.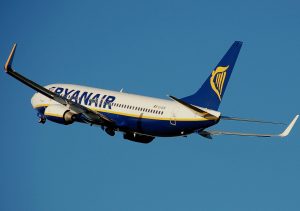 The Dublin-based carrier said it made the decision as flights are being stalled due to a lack of space in overhead lockers.
From November 1 those travelling on the low-budget airline will only be able to carry a bag no larger than 35cm x 20cm x 20cm on board, with larger wheelie bags being placed in the hold free of charge.
The luggage drop-off will take place at the boarding gate instead of at check-in.